AKA Steven Jr. My ex wife named him. I had the paperwork in my hand and I was filling it out (to name our child) when she said, "HIS NAME WILL BE STEVEN JUNIOR!"
Wait, hun, we decided on a name already. It's….
"IT'S STEVEN DENTEN JUNIOR!"
Junior? It made me feel like everyone was going to see me as an egotistical assfuck, but one does not argue with a woman giving birth. LOL Originally, his name was to be Tyler. That was the name we decided on. My first choice was Chase. Chase 'whatever-the-fuck' Zabel.
I offered her to choose the middle name and she chose 2 of them. Tyler Denten Ray Zabel. Or Chase Denten Ray Zabel. Can you imagine what a pain that would be for him while filling out forms for whatever? lol
Anyway, so Steven Junior it was. After 22 hours of labor, he was born. There was my ex (duh) and her mother, and me; crying like a bitch. 'Baby' What, Hun? "You did it."
You did it Baby. Baby smiled and passed out in my arms.
I got to hold him first. He opened his giant baby blue eyes and I cried again. There were no words to say. Hell, whatever you say is lost on infant ears.
I don't think I have to tell you parents the way it feels. He was mine. Me and Baby made this beautiful child. My baybay. So beautiful and so mine.
I had my 'snip' that same year. Why would I want other kids? I had my beautiful son, my dream wife, and the newest house in the greatest neighborhood.
I miss you every damn day, Steven.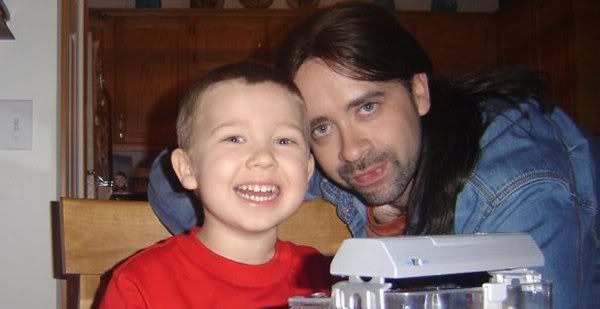 You always were and always will be everything to me.
mood:
depressed